10 BEST HOTELS IN DOWNTOWN SEOUL CITY CENTER
List of Best Hotels in Downtown Seoul City Center
Before we talk about the best hotels in downtown Seoul, let us just say that there is nothing quite like a stay in Seoul, one of the world's most vibrant and dynamic cities. Seoul, South Korea is a city with a deep history and culture that continues to grow as it welcomes people from around the globe. From towering skyscrapers to ancient temples, Seoul has something for everyone!
And if you are looking for the best accommodations in Seoul, we have got just the list for you! Check out these 10 best hotels in Seoul city center (in no particular order) now. It contains select Seoul hotels (both budget hotels and luxury hotels in Seoul) for every type of traveller so you can go over the pros and cons and select the one you love.
IBIS Ambassador Seoul
Address: 78 Namdaemun-ro Jung-gu, Myeong-dong, Seoul, South Korea, 04534
Check-in: from 02:00 PM
Check-out: before 12:00 PM
Price range – about $62
IBIS Ambassador is a reasonably priced hotel right in Seoul's city centre. It offers free WIFI in all rooms and a host of on-site facilities such as a gym, sauna, bar, business centre, restaurant, free parking and a coin-operated laundromat. The appeal of this hotel is not that it is a cheap hotel in Seoul but that its location is ideal, literally a short walk from Exit 6 of Euljiro 1-ga Station, a Line 2 subway station in Myeong Dong. This is the same subway station to disembark at, if you are planning to visit Gwangjang Market and try some of South Korea's best street foods.
Myeong Dong is Seoul's trendiest shopping district. Staying here gives you easy access to some of the most famous restaurants, nightclubs and cafes, even department stores for that matter.
So why book a room at IBIS Ambassador?
The Pros:
Relatively cheap hotel for budget-conscious travellers in Seoul
Great location that's close to local transportation like the subway
Close to Seoul's top attractions, such as N Seoul Tower on Mt. Namsan, Bukchon Hanok Village and the two palaces of Gyeongbokgung and Changdeokgung.
Buffet breakfast is available at an additional charge.
The hotel is a street away from Myeongdong Night Market, where you can sample Korean street food, shop for Korean skincare products and even clothes.
The hotel is also close to 2 of Korea's most popular, high-end department stores, namely the Lotte Department store & Shinsegae.
If you are coming from Incheon Airport by the airport shuttle, the shuttle stops right in front of the hotel.
The Cons:
Rooms are generally small
Not pet-friendly
Pin this to your Seoul Pinterest board so you can find this post easily again.
Best Western Premier Garden Hotel Seoul
Address: 58 Mapo-daero, Mapo-gu, Mapo, Seoul, South Korea, 04168
Check-in: from 02:00 PM
Check-out: before 12:00 PM
Price range – about $50
Another cheap, budget-friendly hotel in Seoul is Best Western Premier's Garden Hotel. It is a charming old hotel in the heart of the Mapo district that offers amenities such as free WIFI and facilities such as a restaurant, a sushi bar, an indoor pool, a spa, a business centre and a fitness centre. This hotel may be old but has the cleanliness and facilities of a modern hotel, for example, electronic bidets.
The hotel is a minute away from Mapo Station (Line 5) and 5 minutes away from Gongdeok Station (Line 5 and 6, Airport Railroad and Gyeongui Line). As accommodation options in Seoul go, this hotel is considered good value for money.
So why book a room at Garden Hotel Seoul?
The Pros:
It is a luxurious hotel that belies the low booking price
Great location in the heart of Seoul, about 3km from the city centre
It has an onsite restaurant that offers both Korean and Western dining options
The hotel has an indoor garden, ponds and a waterfall
There is Free WIFI throughout the property
Buffet breakfast is available
Friendly and helpful staff
The hotel offers beautiful views of the city
The hotel is well-known for business travellers visiting Seoul, but it is equally great for families on family vacations
The hotel has live performances and music on occasion
Lots of restaurants and bars near the hotel; 24hr convenience stores are also nearby
Mapo subway station nearby offers convenient transport links to Seoul Station and Myeongdong, even Hongik and Han river
Airport transfers are available but for an additional cost.
The Cons
Public parking requires an additional cost
Pets are not allowed
Pin this to your Seoul Pinterest board so you can find this post easily again.
Bibimbap Guesthouse, Jongno dong, Seoul
Address: Bibim Guesthouse, 132 Pirun-dong, Jongno-gu, Seoul, South Korea (near Gyeongbokgung Palace)
Check-in: from 03:00 PM
Check-out: before 11:00 AM
Price Range: Luxury hotel at approximately $200 per night
Bibimbap Guest House is located near Insadong Sculpture Park and is within walking distance of many tourist sites, including Dongdaemoon Shopping Street, Namdaemun Gate, Cheonggyecheon Stream, Deoksugung palace, etc. The guesthouse itself is very old and it showcases its cultural heritage through its traditional Korean architecture and furnishings. There are only four rooms, so make your reservations early if possible.
This boutique hotel or guesthouse is one of the best hotels in Seoul because of its unique architectural design and excellent service. Rooms have been designed to reflect the history of the area.
Each room has its theme, such as Japanese style, French style, English style, Chinese style and more! They all feature wooden floors, antique furniture, private bathrooms, air conditioning, cable TV, Wi-Fi access, a mini-fridge and more.
All rooms include complimentary tea/coffee making facility, hairdryer, ironing board, safe deposit box, refrigerator, microwave oven, kettle, electric fan, heating system, hot water shower, toiletries set, towels, bedding, linens and other necessities. Some suites come with a Jacuzzi bathtub while others come with double jacuzzis.
There are no elevators in the building. Guests can use the stairs instead. However, they provide a lift for guests who need assistance when getting up or down the stairs.
Why Book A Room At Bibimbap Guesthouse?
The Pros:
A unique boutique-style hotel in downtown SeoulLocated in one of the best areas of Seoul, and the location is central
Very affordable compared to other luxury hotels in Seoul
A free breakfast buffet is served daily. Breakfast has the option of having eggs cooked any way you want them.
Complimentary shuttle bus from Incheon International Airport
Friendly staff, always willing to help
Clean, spacious, comfortable rooms
Great facilities like free WiFi internet connection, 24-hour security guard, laundry service, luggage storage, gymnasium, sauna, steam bath, massage chair, business centre, meeting facilities, etc.
The Cons:
No elevator and plenty of staircases
A limited number of rooms that fill up fast
Not suitable for families due to lack of space
Does not accept credit cards
Grand Hyatt Hotel & Resort, Seoul
Address: 1 Euljiro 7, Jungnang-Gu, Yongsan-ku, Seoul, South Korea
Check-in: from 03:00 PM
Check-out: before 11:00 AM
Price Range: About $300-$400 per night
Grand Hyatt Hotel & Resort offers an ideal location near shopping malls, restaurants, bars, cinemas, museums and entertainment venues. The hotel also boasts a great view overlooking the Han River.
This 5-star deluxe property (part of the 5-star alliance) features modern amenities like a spa, indoor pool, fitness centre, outdoor swimming pools, tennis courts, squash court, golf course, kids club, beauty salon, restaurant, bar, conference hall, concierge services, etc. spa, swimming pool, fitness centre, tennis courts, squash court, golf course, indoor heated swimming pool, children's playgrounds, kids club, restaurant, bar, coffee shop, conference hall, shops, etc.
Rooms at this hotel offer high-quality furnishings and elegant decor. There are standard guestrooms, executive suites and presidential suites. All rooms come with complimentary Wi-Fi access, flat-screen TV, work desk, safe deposit box, refrigerator, tea/coffee maker, hairdryer, ironing board, slippers, toiletries, towels and bed linens. Some suites have Jacuzzi tubs while others feature private terrace views. Executive Suite comes with its living room area.
All rooms include a mini-fridge, microwave oven, coffeemaker, hairdryer, iron and ironing boards. The bathroom includes a shower, separate bathtub and bidet.
The hotel provides various dining options including Japanese, Korean, Chinese, Italian, French, American cuisine, seafood dishes, steak house, sushi, Thai, Mexican, Indian and international cuisines. Guests can enjoy their meals at the terrace restaurant which serves an Asian fusion menu featuring local ingredients. Other choices include Cafe Bistro, Bar Grill, Poolside Café, Lobby Lounge, Dining Hall, Market Kitchen, Sushi Bar, Wine Bar, Coffee Shop, Sports Bar, Ice Cream Parlor, Pasta Bar, Pizza Hut, Starbucks, KFC, Subway and many more.
There are several places nearby where guests can dine out. Things to do and see nearby include visiting Haeundae Beach, Myeongdong Shopping Street and Dongdaemun Design Plaza. Nearby attractions also include Gyeonghuigung Palace, Cheonggyecheon Stream Park, Jogyesan Temple, Bukhansanseo Bridge, National Museum of Contemporary Art, Namsan Mountain Cable Car Station, Gwacheon City Forest Recreation Area, Gangnam District Office, Namdaemun Gate, Jongno 3-ga Building, Samcheongdong Street, Lotte World Tower, etc. Better still, a lot of these attractions are covered under the Discover Seoul Pass initiative aimed at leisure travellers.
Grand Hyatt Seoul is situated in the heart of Seoul's Gangnam area, known for being the wealthiest part of Seoul. Located next to the famous Shilla Duty-Free shopping mall, the hotel boasts some of the finest shops and boutiques in all of Asia. If you want to experience the true glamour of Seoul, then stay here.
Why Book A Suite At Grand Hyatt Seoul?
The Pros:
Spacious suites with separate living/sleeping spaces
Fully furnished kitchenette
Separate bathroom
Large balcony or terrace
Complimentary breakfast buffet
Free Wi-Fi Internet Access
24-hour front desk service
Lobby lounge serving snacks and drinks
Conference facilities available on request
Children under 12 years old stay for free when sharing parent's room
Kids aged between 4 -12 years are provided with fun activities such as arts and crafts, games, storytime, face painting, balloon making, dancing lessons, cooking classes, karaoke parties, movie nights, sports tournaments, etc at the Kids Club.
Golfers can play 18 holes on their championship course located just outside the hotel. It takes about 30 minutes by car from the hotel.
The Cons:
No parking space near the hotel
Not suitable for people who like a quiet environment
A limited number of restaurants within walking distance
Expensive
Hilton Seoul City Centre or Millennium Hilton Seoul
Address: 50 Sowol-ro, Namdaemunno 5(o)-ga, Jung-gu, Seoul, South Korea
Check-in: from 04:00 PM
Check-out: before 12:00 PM
Price range: $120 to $500 per night
This luxury four-star hotel offers excellent amenities and services to guests from all over the world. Its modern property offers spacious rooms equipped with air conditioning, satellite TV, telephone, safe box, refrigerator, coffee maker, tea set and hairdryer. The ensuite bathrooms come with a bathtub, shower and toiletries. Some rooms have beautiful views of the Seoul city skyline. There is also an outdoor swimming pool, gymnasium, sauna, steam room, jacuzzi, beauty salon, business centre, restaurant and bar.
The Millennium Hilton Hotel provides its visitors with comfort and convenience at affordable prices. Guests can enjoy their meals at the hotel's three dining venues, the American Bar Grill, Buffet Restaurant and Asian Fusion Kitchen. If you are looking for entertainment, there are facilities like a 24-hour fitness centre, indoor heated swimming pool, spa, tennis courts, squash court, basketball court, golf driving range, a children's playground and even a garden.
Other benefits of this hotel include complimentary high-speed internet access throughout the hotel, laundry service, dry cleaning, valet parking, concierge services, currency exchange, tour assistance, airport shuttle bus, luggage storage, babysitting and meeting facilities.
So Why Book A Room At Millennium Hilton Seoul?
The Pros:
Very clean and comfortable
Good location and great staff
Excellent customer service
Comfortable beds
Spacious rooms with Seoul skyline views
Facilities were good and very well maintained
Convenient location
A breakfast buffet is available
Pet-friendly rooms available
Pet walking maps are available
The Cons:
The lobby area can get chaotic
Noisy neighbourhood
Restaurant service is occasionally slow
Poor breakfast selection especially noticeable on long-stays
The parking lot is small
Pet stay is available but expensive
Post-COVID Update: This hotel may be permanently closed.
Check availability for Hilton Garden Inn Seoul Gangnam instead.
Hotel IBIS World Tower Seoul
Address: 78 Namdaemun-ro, Myeongdong 1(il)-ga, Jung-gu, Seoul, South Korea
Check-in: from 02:00 PM
Check-out: before 12:00 PM
Price Range: $50 to $80 per night
IBIS World Tower Seoul is located in one of the most popular shopping districts of Seoul. It is only minutes away from many attractions such as Shilla Duty-Free Mall, Lotte Department Store, Grand Hyatt Seoul, DFS Galleria, KINTEX Exhibition Center, etc. In addition, it is just a 10-mins drive from Gimpo International Airport.
The room rates at the Hotel Ibis are one of the cheapest in all of Korea, but don't let that fool you. The rooms may not have lavish amenities or fancy decor but they're clean and comfortable.
The hotel provides a wide variety of guestrooms that offer different types of comforts. Each unit comes fully furnished with an LCD television, mini-fridge, microwave oven, hair drier, iron/iron board, desk, workspace, safety deposit boxes, free wired Internet connection, and much more. All units feature a private bathroom with a separate bathtub and shower.
Guests can eat at various restaurants serving international cuisine or Korean dishes within walking distance. They can relax at the health club that has a relaxing jacuzzi, sauna, massage chairs, exercise machines, hot spring baths, and solariums.
Business travellers appreciate the conveniences offered by the hotel's professional conference centre, where they can hold meetings and seminars. Those who wish to explore local sites can take advantage of the tourist information counter provided near reception. Parking spaces are available upon request.
The hotel has an outdoor pool that offers sunbathing areas, and kids can play at the water slides. For active guests, there is a gymnasium equipped with state-of-the-art equipment. There is also a jogging track surrounding the property.
So Why Book A Room At Millennium Hilton Seoul?
The Pros:
Conveniently located
Well-appointed rooms
Friendly staff
Free Wi-Fi
Efficient check-in process
Easy online booking system
Large lobby areas
Rooms are nicely furnished and have decent sized showers
The Cons:
Small bathrooms and not all rooms have windows
Limited amenities were limited
Internet connection is not always stable
A limited number of channels on TV
Noisy neighbourhood
Staff members speak limited English
Royal Hotel, Seoul
Address: 61 Myeongdong-gil, Myeongdong 1(il)-ga, Jung-gu, Seoul, South Korea
Check-in: from 03:00 PM
Check-out: before 12:00 PM
Price Range: $54 to $72 per night
The Royal Hotel has been around for almost 30 years, and it is one of the few remaining family-run establishments in the city. The hotel has several different room types at affordable prices, but what sets the hotel apart is its incredible facilities like rooftop pools, free shuttle service to subway stations nearby.
The 4-star hotel is next to several popular attractions and landmarks, making it ideal for travellers of all ages. Royal Hotel Seoul is a 20-minute drive from the airport, which makes it very accessible for travellers. The National Folk Museum of Korea, Changdeokgung Palace, and Gyeongbokgung Palace are all nearby. Staying connected with family, friends, or colleagues isn't a problem either as the hotel has wireless internet. The health club is available for those that wish to stay fit while vacationing. After a long workout on the treadmill, stop by the hotel's massage centre.
Their business centre can accommodate most company meetings and functions, while the banquet hall hosts larger events. The hotel is an excellent base for business and leisure travellers.
This heritage hotel in Seoul offers rooms ranging from standard double rooms to deluxe suites. Standard doubles come equipped with air conditioning, cable TV, refrigerator, safe deposit box, telephone, hairdryer, coffee maker, iron, hairdryer, bathrobe, slippers, towels, toiletries, toothbrush, toothpaste, soap, shower cap, shampoo, conditioner, body lotion, deodorant, and bedding. Deluxe doubles include additional items such as minibar, tea set, high-speed Internet, DVD player, CD player, satellite television, and balcony. Suites have separate living areas and bedrooms. Some suites even feature Jacuzzi tubs.
So why book a room at Royal Hotel Seoul?
The Pros:
Free Shuttle Service To Subway Stations Nearby
24 Hour Front Desk And Concierge Services Available
Wi-Fi Connectivity In All Rooms
Rooftop Pool With A View Of Downtown Seoul
Conveniently Located Close To Many Attractions Like Dongdaemoon Shopping District, Namsan Mountain Park, Jogyesa Temple, Daehangno Nightlife Area, Gangnam Style Cafe, Kukje Gallery, Lotte World Mall, Olympic Stadium, Yongsan Garrison, Korean Folk Culture & Tourism Centre, National Folk Museum Of Korea, Changdeokgoegung palace, Gyeongbokgoegung Palace
Value for money
The Cons:
No Free Breakfast Included
Rooms are smaller than average
Noisy surrounds
Check with the hotel in advance whether a free shuttle is available
Okura Nikko Alliance Hotel: The Shilla Seoul
Address: 249, Dongho-ro, Jung-gu, Seoul 04605, Korea
Check-in: from 02:00 PM
Check-out: before 11:00 AM
Price range – about $260 per night
The Shilla Seoul is an alliance partner of the luxury hotel chain Okura Nikko. The Shilla Hotel in Seoul has the best hotel in Korea to spotlight the local traditional architecture and patterns of the Shilla Dynasty. The hotel has 464 guest rooms over 23 floors. There's a former guesthouse right next to it, that was used to welcome special guests and dignitaries from around the world once upon a time.
Today, all of the hotel's main facilities, such as restaurants offering outstanding international cuisine, a spa, a swimming pool and a shopping arcade featuring global brand goods are housed in the hotel's main building.
The Shilla Seoul offers convenient access to major landmarks and attractions in downtown Seoul. Guests can easily reach Gyeongbukgung Palace, National Museum of Modern Art, Dongdaemun Market, Jamsil Stadium, Olympic Park, Gangnam District, Myeongdong Shopping Mall, Samcheong Street Nightlife Area, etc., all within 10 minutes walk. There are several museums, cafes and restaurants nearby too.
In addition, there are several public transportation options available nearby. For example, Line 2 Subway Station is located right across the street; Bus No. 602 stops near the hotel and taxi stands are conveniently situated outside the hotel.
The hotel features spacious guestrooms equipped with modern conveniences, such as air conditioning, internet connection, satellite TV, minibar, safe deposit box, ironing board, hairdryer, telephone, refrigerator, coffee maker, microwave oven, electric kettle, hot water bottle, and toiletries. Other comforts include complimentary newspapers, daily housekeeping, laundry service, business centre, meeting space, concierge services, currency exchange, tour desk, restaurant, bar, sauna, gymnasium, swimming pool, massage, car rental, babysitting, parking facility, etc. Pets are not allowed at this hotel.
The Shilla is a luxury 4-star hotel in Seoul. Guests get a warm welcome awaits guests upon arrival and staff members provide assistance with luggage storage, airport transfer, express check-in and more.
So why book a room at Royal Hotel Seoul?
The Pros:
It is one of the most central hotels in Seoul.
Staff members are very helpful and polite. They speak English well.
There are many shops and restaurants on-site, and even nearby.
Hotel is good for both leisure travellers as well as business travellers
Guests can experience the authentic atmosphere of Korea's old Joseon era.
The Cons:
Pets are not allowed
Expensive
Lotte Hotel Seoul 롯데호텔 서울
Address: 30 Eulji-ro, Euljiro 1(il)-ga, Jung-gu, Seoul, South Korea
Check-in: from 03:00 PM
Check-out: before 12:00 AM
Price range – about $180 to 200 per night
Lotte Hotel Seoul is a luxury four-star hotel offering excellent amenities and services to both leisure and business travellers! The property features a number of restaurants including an incredible French dining one and has two stunning bars, two drive-thrus and one bakery, all on-site. One of their restaurants also offers a live kitchen experience and serves an international buffet.
The hotel is connected through Euljiro 1-ga Subway Station on Line 2 and is within walking distance of the Lotte Department Store. This centrally located hotel has a ton of local attractions, including palaces and museums, within 15 minutes distance. There are several local dining joints and nightlife options in the neighbourhood as well.
All guestrooms at Lotte Hotel feature contemporary décor, high-speed Internet access, cable television channels, minibars, work desks, hairdryers, safes, irons, ironing boards, slippers, bathrobes, and en suite bathrooms with separate showers and toilets. Some units have views of the city or mountains. All rooms come with tea and coffee making equipment.
This fantastic hotel has all the usual stuff like a swimming pool, sauna and fitness centre, but the decor and ambience of each are unique and beautiful. The hotel is about an hour away from Gimpo airport and about an hour and a half away from Incheon International Airport. Airport shuttles are available. The hotel also organised tour arrangements for guests who like more organised city sightseeing tours.
So why stay at Lotte Hotel, Seoul?
The Pros:
Excellent location, close to almost everything in town
Great hotel for couples and families with a ton of activities within the hotel and even nearby
Close to the famous Namdaemum traditional market
Numerous nightlife and entertainment options nearby
Superb dining facilities
Luxurious, large and fully-carpeted rooms
Free Wi-Fi and free parking
Polite staff that can communicate in English
Interest art decor throughout the hotel
The Cons:
Gets super busy during holidays, especially the restaurants. You might not get space unless you prebook.
Small rooms with dated furnishings, especially for the room price
Pets not allowed
Child meals and extras are expensive.
This was our list of 10 best downtown Seoul hotels with decent reviews online. If you are looking for something more specific, like a different, vibrant style that's specific to South Korea for example, something close to a specific place like the Dongdaemun History and Culture Park, Gangnam COEX Center or the City Hall for example, here are some other Seoul city-center hotels that you can consider.
Some Other Seoul City Center Hotels to Consider Staying In
(06164) 524, Bongeunsa-ro, Gangnam-gu, Seoul, Korea; near Bongeunsa Station (Line #9) Exit 7
78 Tongil-ro, Sunhwa-dong, Jung-gu, Seoul, South Korea
2 Toegye-ro 20-gil, Namsandong 2(i)-ga, Jung-gu, Seoul, South Korea, in front of Exit 3, Myeongdong Subway Station
92 Mapo-daero, Dohwa-dong, Mapo-gu, Seoul, South Korea, in front of Gongdeok Subway Station
870 Gyeongin-ro, Yeongdeungpo-dong, Yeongdeungpo-gu, Seoul, South Korea, walking distance from Itaewon subway Station.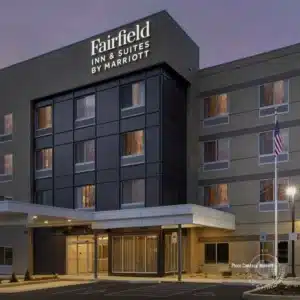 12 Sejong-daero 12-gil, Namdaemunno 4(sa)-ga, Jung-gu, Seoul, South Korea
46 Ujeongguk-ro, Gyeonji-dong, Jongno-gu, Seoul, South Korea
– by Accor Hotel Group with stunning views of Han River and Seoul city skyline.
KR, 95 Cheongpa-ro 20-gil, Yongsan-gu, Seoul, South Korea
26 Insadong 7-gil, Gwanhun-dong, Jongno-gu, Seoul, South Korea, 5 minute walk from Jonggak Subway Station on Line 1
27 Myeongdong 8-gil, Myeongdong 2(i)-ga, Jung-gu, Seoul, South Korea
176 Sinbanpo-ro, Banpo-dong, Seocho-gu, Seoul, South Korea
49 Insadong-gil, Gwanhun-dong, Jongno-gu, Seoul, South Korea
Seoul's famous Gwangjang Market is at a convenient distance from this hotel.
55-42 Oryu-dong Guro-gu Seoul Korea (19 Gyeongin-, Seoul, South Korea
521 Teheran-ro, Samseong 1(il)-dong, Gangnam-gu, Seoul, South Korea
Alternatively, you can look to rent an entire house / apartment off of Airbnb, or pick a homestay. These are popular alternatives too, along with hotel and residences with the same 5-star hotel view for half the price.
Some FAQs About Staying at Hotels in Downtown Seoul
How much does it cost to stay in a hotel in Seoul?
Based on average prices found on booking.com, staying in Seoul, in particular downtown Seoul can be expensive. 3-star hotels cost about USD 70 and above per night, while 5-star hotels in Seoul can start at approximately USD 320 per night. Mid-range hotels in Seoul, namely the 4-star hotels, cost approximately USD 100 per night.
How much is a hotel in Seoul for this weekend?
Hotel room rates vary both in terms of the room type as well as the hotel and its location. To find out the room prices for a particular weekend, it is best to check on sites such as Booking.com, Agoda.com and others, as even standard room rates vary according to seasons and holidays. As demand rises during tourist season or during holidays, the room rates are hiked accordingly.
How much is a hotel in Seoul for tonight?
On an average the room rates for Seoul hotels range between USD 60 per night to USD 110 per night for budget hotels and mid-range hotels. That said, when you look for last minute hotel deals in Seoul, you may get a good deal or bargain provided it is not holiday season.
Where to stay in Seoul?
Ideally, staying in downtown Seoul gives you the best connectivity in terms of local attractions, restaurants, nightlife and more. But Seoul is a large city and you'd be surprised to know that it has numerous city center neighborhoods. So finding one can be tricky.

As a rule of thumb, find a hotel within your budget in any of top Seoul neighborhoods provided that you have airport transfer options and the hotel is close to a subway station. Seoul has excellent public transport connectivity and as long as you're near a subway station, you won't have problems getting around relatively cheaply.
BTW, this blog post is part of the #MyFriendAlexa campaign by Blogchatter, that helps blogs grow.
If you are a hotel in Seoul needing a hotel marketing agency that provides on-page and offpage SEO, digital marketing and social media marketing for hotels, reach out to us via yotripp.com
Please help out by sharing this extensive, informative blog post with your tribe. Use the sharing buttons below. Thank you.