IS A DISCOVER SEOUL PASS WORTH IT WHEN YOU VISIT SEOUL
South Korea's Discover Seoul Pass lets you explore the city of Seoul in a stress-free, hassle-free and pocket-friendly manner, they say. Let's have a look and see if it is everything it is touted to be, and whether it is the number 1 thing you need when you visit Seoul.
If you're a BTS fan (and with millions of fans worldwide, it is quite likely that you are), or you are a Kdrama buff (like I am), I bet South Korea is on your travel bucket list. And why shouldn't it be? Seoul is the perfect blend of tradition and modernity for anyone who wants to experience the very essence of Korea and Korean culture without giving up on the luxury and convenience of modernity.
So if you're planning to visit Seoul or explore South Korea on a vacation (which I dare say, you really must), they say a Discover Seoul Pass is a convenient and budget-friendly trip essential. Is that true, let's have a look. But before that – this is a long blog that answers all you questions on Discover Seoul Passes and how to use them to save money on Seoul sightseeing. It also contains 5 pre-made itineraries. So if you'd like to have a look at it when you have some more time on hand, just pin the image below and save it. You can then return to the article whenever you're ready.
What is a Discover Seoul Pass?
The Discover Seoul Pass is a combined initiative of the Seoul Tourism Organization and Seoul Metropolitan Government to make Seoul's top attractions and commutes more convenient and affordable for tourists.
It is a pass that allows you free access to some of the best attractions in Seoul and one-time one-way use of the AREX, a 43-minute non-stop premium train from the airport to downtown Seoul Station (or vice versa). It also gives you access to a Seoul Bike voucher, that can be used at any time during your pass duration, but just once.
In other words, with over 50+ city attractions falling within its reach, the Discover Seoul Pass, it appears to be a one-stop-shop that provides some free admissions and some discounted admissions to the most popular cultural, historical and experiential attractions in Seoul.
At first glance, it certainly appears to be the one thing you need when you visit Seoul.
But as great as that sounds, and as cost-saving, as that sounds, that is not necessarily true if you do not plan your itinerary well.
For starters, to make the cost of the passes worthwhile and to make maximum savings through them, planning your attractions plays the biggest part.
Two main issues crop up:
1.
That you can hardly cover a good number of Seoul's best attractions in a 24-hour, 48-hour or 72-hour Discover Seoul Pass (and of course, the fewer attractions you cover, the higher the effective expansiveness of the pass in terms of actual value).
Distances between attractions and the time required to explore an attraction to the fullest make it nearly impossible to squeeze out the pass's full value if you go without proper planning; and
2.
Several attractions covered under the pass actually have low entry fees (and some, none at all). And as a first-time visitor to Seoul, you'll possibly not know that. So if you pick these attractions over the more expensive ones, the cost of the pass does not actually get recouped and you make a tacit loss.
But there are advantages and disadvantages of the Discover Seoul Pass and we will get to them later. Later on, we also talk about how you can squeeze the most juice out of your 24-hour or 48-hour Discover Seoul (DS) Pass. But later.
First, let's look at what you need a DS Pass when you visit Seoul.
Pin this to your Seoul Pinterest board so you can find this post easily again.
Why Do You Need a Discover Seoul Pass When you Visit Seoul?
They say that the DS Pass is a boon for people who visit Seoul because it saves time and money, just like other Seoul tour cards available out there. Since the pass offers free access to several top Seoul attractions (and discounted access to others), it helps you save money. And that is certainly true to an extent.
The attractions covered under the pass range from palaces and museums to activities, performances, cultural exhibition and even shopping streets and malls.
Besides, the DS Pass doubles up as a bus pass, better known as a T-money transportation card. Of course, this will need to be topped up with money before you can use it on subways or buses. Nevertheless, it makes life as a tourist in Seoul far more convenient for sure.
And with 24-hour, 48-hour and 72-hour passes to choose from, all you really need to make the Discover Seoul Passes real value-for-money is to make a good sightseeing schedule. Once again, we will get to that in a bit, but first, let's look at how does one use the Discover Seoul Pass and what are the usage rules (especially those in fine print).
Discover Seoul Pass's FAQs
Many people have a lot of questions about the Discover Seoul Passes, least of them being, are the passes worth it, will they help me save money, so on and so forth. Let's look at the some of these:
Where to Buy Discover Seoul Passes?
DS Passes can be bought both online and offline. You can buy the Seoul sightseeing passes online from the company's smartphone app or from online official affiliate partners.
Passes that are bought online can be picked up at a variety of official designated locations, thus checking the convenience box. Payment can be made via credit card, PayPal or Alipay.
Though mobile passes can be used immediately from your phone and pick up is not really necessary, it is certainly recommended for (1) you can keep your DS Pass card as a souvenir and (2) a physical pass is needed if you intend to use your Seoul sightseeing pass as a Tmoney bus and subway pass for the commute through the city.
Offline, you can buy the Discover Seoul Pass from designated outlets, for example at the airport, or from the physical outlets of designated affiliates.
What are Discover Seoul Passes Prices?
It is February 2021, and the Discover Seoul Pass prices are as given below:
The 24hours Discover Seoul Pass costs KRW 39,900, approximately 35.5 USD (at the current rate where 1 USD is 1122 Korean Won).
At the same exchange rate, the 48hours Discover Seoul Pass costs KRW 55,000, which is approximately 49 USD.
The 72-hour Discover Seoul Pass costs KRW 70,000, almost a steep 62.4 USD at current rates.
How to Use Discover Seoul Passes?
The DS Pass is available as a card pass as well as a mobile pass, and it is important to register your pass on the Discover Seoul Pass phone app (available on both Android and Apple).
You only get the Seoul Bike voucher and the AREX voucher once you register your pass on the app. Don't worry, you do not activate the pass when you use public transport or one or both of those two vouchers. The pass countdown starts on the first usage, once it has been used at any of the free attractions.
If you intend to use your pass as a Tmoney transportation card, be sure to keep you physical pass safe. Only the physical pass can be used for tapping on the automatic card readers on buses and subways.
Oh, and did I forget to mention, even if your sightseeing pass is only for 24, 48 or 72 hours, it can be used as Tmoney bus pass for as long as you want (by topping it with money like a T-money card), as it has no expiry.
The way to use your DS Pass is to present it at the ticket counter of your first chosen tourist attraction in Seoul. Upon presentation, you will receive an admission ticket and your pass will get automatically activated. The pass will then expire after it's designated duration of 24, 48 or 72 hours. This is of course for the attractions where the pass gives free entry.
For other city attractions, where the pass gives discounted entry, the pass has no expiry. In other words, you can present the pass at any time even after it's expiry to avail discount benefits at its list of discounted attractions.
Pin this to your Seoul Pinterest board so you can find this post easily again.
What Should You Note When you Visit Seoul with a Discover Seoul Pass?
As is the case with most such products, there are certain fine print rules with Discover Seoul Passes that I personally find a bit (and unnecessarily so) restrictive. For example:
You can visit any Seoul attraction only once during the pas duration.
You get only one one-way trip on the AREX either from the airport to Seoul city centre or from Seoul Station to the airport.
Even if you have a Discover Seoul Pass, you still encounter long queues at ticketing booths since you still have to queue up and get an admission ticket for the attraction of your choice. Some attractions do have separate queues for pass holders, but at most of Seoul's top attractions, you queue up generically and spend long hours in the ticketing queues itself.
Even if you have the smartphone app, you still need to carry the physical Seoul pass if you wish to use it for general transport on subways, taxis and buses using Tmoney.
Unlike other city sightseeing passes around the world, the Discover Seoul Pass does not include transportation or commute during the time frame of your pass. In other words, you will still have to shell out some money for local transport. And just to give you an idea of how much that could add up, the base fare for a one-time subway trip in Seoul is about 1,250 KRW (approximately 1.1 USD).
These Seoul Passes come in just one set of prices. There are no reduced prices for kids or the elderly.
On the other hand, there's one good thing about using the Discover Seoul physical passes as commute cards after loading them with Tmoney is that when you are done with your Seoul visit, you can get refunds on the money still on the card.
Pin this to your Seoul Pinterest board so you can find this post easily again.
Are Discover Seoul Passes Worthwhile?
In my personal opinion, not if you go on unplanned. And totally so if you go in with some basic planning.
Let me give you some examples of where having a Discover Seoul Pass does not work out as the brightest, smartest, most cost-prudent idea:
From time to time Seoul as a city offers free entry to royal palaces and art museums, for example, they had made such an announcement in 2019 during the Chuseok holiday in September. Some art galleries and museums also offer free entry to tourists on the last Wednesday of each month. And then, some remarkable museums (that you would never think are free to enter) actually have free entry on all days.
Tourists, especially first-time visitors to South Korea are generally unaware of this. Buying a pass for 40 odd dollars to see things that may be free to see anyway, makes completely no sense. And the Discover Seoul website does not actually tell you how much the entry price to each attraction is if you were to not buy Discover Seoul passes.
Secondly, Seoul's best attractions are scattered throughout the city. By going in without a plan, you may end up just visiting two good attractions in a day (and spending most of it in the commute), simply because you failed to plan properly.
So for sure, if you plan your trips properly and maximize your benefits, these Seoul sightseeing passes are amazing, especially for first-time visitors to Seoul. But to do that, you need to know exactly which 30 odd attractions that are covered under the pass and visiting which Seoul attractions would maximize your benefits of getting Discover Seoul passes.
Which Attractions in Seoul can You Visit for Free if You Have Discover Seoul Passes?
Lotte world, Eland cruise, numerous palaces and museums and more are available as free entry with your Discover Seoul Passes. Check the full list of Seoul's attractions available on your passes below:
What Attractions Have Free Entry Under Discover Seoul Passes & Which of These Attractions to Visit in Seoul?
So let's start with the activities and attractions that are offered to Discover Seoul pass holders for free and see how much we save by choosing the sightseeing pass when you visit Seoul.
Free Lotte World Entry with Discover Seoul Pass
Lotte World is South Korea's most famous theme park that in itself has over 50 attractions.
To enjoy the park to the fullest and catch the festivals, performances and more that happen there, you should aim to spend an entire day here.
In other words, if you take a 72-hour Discover Seoul pass that costs KRW 70,000 (slightly over 60USD), spending one of those 3 days at Lotte World definitely makes it worthwhile.
Outside of the Seoul pass, a single adult entry to Lotte World costs about KRW 36,000 (approximately 32 USD).
Free ELAND Cruise Entry with Discover Seoul Pass
ELAND Cruise is a Han river cruise of between 40 to 70 minutes that gives memorable day and night river view experiences for Seoul tourists. The night cruise is the most recommended as you can enjoy things like moonlit dinners, rainbow fountain shows and delightfully lit Seoul attractions and important buildings.
The Discover Seoul Pass lets you pick your free entry for either the Story Cruise, Music Cruise or Moonlight Cruise. Each has its own charm and what you pick depends entirely on your taste.
Without the Seoul visitor pass, this cruise costs anywhere between 18,000 to 20,000 won, let's say about 18USD. So if you have better things to fill up your itinerary, you can book this cruise independently outside of your pass duration without wrecking your Seoul trip budget.
Free Entry at Korean Museum of Straw & Life
With the city sightseeing pass, you can visit the Korean Museum of Straw & Life with an adult ticket that costs KRW 5000, but with the pass, entry is free.
This is a private museum that showcases Korean's best handicrafts especially traditional crafts that made use of straw. It has several exhibits and you gain entry to all with your pass.
Not only do you get a glimpse of a traditional Korean house or hanok here, but you also walk out with a free gift! Despite that though, considering the museum's inexpensive tickets, you should visit this Korean museum outside of your pass duration.
This way, you can use your pass to access the more expensive of major attractions in Seoul.
Free Entry at Changgyeonggung Palace
If you do not have the city pass, you can visit Changgyeonggung Palace with an adult ticket that costs about KRW 1000 per person. With a pass, of course, you get free entry to this major tourist attraction in Seoul. The Changgyeongung Palace is a royal palace from the Joseon era that has lived through a lot of history since.
The palace is indeed worth a visit when you visit Seoul, but to get the maximum value out of your Discover passes, you need to either club it with another high ticket attraction.
That's especially so since there is also a combination ticket that allows you to visit the 4 palaces of Changdeokgung, Changgyeongung, Deoksugung and Gyeongbokgung and 1 shrine (Jongmyo shrine) for KRW 10,000 per adult.
Free Entry at Gyeongbokgung Palace
Without the Discover Seoul pass (and without any combination ticket), admission to Gyeongbokgung Palace costs about KRW 3,000 per adult.
This palace is an absolute must-visit for all Seoul visitors, not just for the palace and its traditional architecture but also for things like 'change of guard' ceremonies that take place in front of the Gwanghwamun main gate at 10AM and 2PM on all days except Tuesdays.
Since other attractions such as the Bukchon Village are nearby, you can also club this top Seoul attraction with others and make the most out of your trip.
Free Entry at Changdeokgung Palace
Without your pass, an entry into the Changdeokgung Palace would cost you about KRW 3000 per adult. It is a free entry for you if you carry a pass.
You can explore the beautiful palace and its surrounding 'secret' gardens with a self-guided tour but taking a guided tour will give you deeper insight into the palace's history.
It is important to note that your pass gives you free entry just to this stunning Joseon era palace and not to the secret gardens tour.
Hence, unless you are clubbing a visit to this palace with other major attractions with expensive ticket prices, it is not worth using your pass tine to explore this Seoul palace.
Free Entry at 63 Square
Your Seoul pass gives you free access to 63 Square that is a major cultural attraction in Seoul. This attraction includes 63 ART, a stunning art gallery situated on the 60th floor, where you can enjoy breathtaking views of the city while you enjoy the artwork.
Your pass also gives you access to Aqua Planet 63's 'Mermaid Show' where people of all ages and genders can enjoy mermaids!
Tickets to 63 Square are expensive, no matter if you go for the skip-the-line combo ticket that includes both 63 ART and Aqua Planet 63, or whether you choose to go for just one. The combo ticket can cost almost 20USD per person. Hence, it makes the most sense to cover these attractions for free during your Discover Seoul Pass duration.
Free Entry at N Seoul Tower
If you watch Korean dramas, you're possibly already aware of Seoul Tower on the top of Namsan mountain as a romantic tower that's super lucky for proposals! As a tourist in Seoul, you may not be interested in the luck, nor the romance, but the 360-degree views of the city are sure to be a draw.
Minus the Discover passes, visiting Seoul tower will have you shelling out approximately KRW 16,000 per adult ticket. Since it is on the expensive side, getting this attraction done under the free entry duration of your Discover pass will give you the best value for money.
It is worth noting that is you go for any additional experiences (for example those offered by the Namsan Seoul Tower Hanbok Culture Experience Center), you will have to pay extra for them, as these extras are not part of Discover Seoul Pass Benefits.
Free Entry at the National Museum of Korea
Now here's the deal that most foreigners may not know. Entry into the National Museum of Korea is free. But the Discover Seoul Pass also lists it as an attraction with free entry to pass holders. So it is slightly misleading to tourists who consider this to be a perk of the pass. That said though, free entry is limited to permanent exhibits only and certain sections such as the Children's Museum do require a ticket. And your Seoul sightseeing pass gets you free entry to those and even any special exhibits that the museum may be running when you are there.
Is it worth it to visit the National Museum on your visit Seoul pass? Personally, I don't think so (and I am not particularly fond of museums). I'd rather see it for free (minus the special exhibits) outside of my pass purview and take my time exploring the exhibits.
Free Entry at the National Museum of Modern and Contemporary Art
The National Museum of Modern & Contemporary Art normally charges KRW400 per adult ticket, but if you have a pass, you can visit it for free.
Located on the cultural street of Samcheong-ro, this museum is definitely worth a visit since it gives you insight into the evolution of art, entertainment, performances and even movies.
Whether you choose to do it within your Discover pass purview or not depends on what you club with this experience, like a Seoul cultural tour for example, if you are looking to squeeze the most value out of your passes.
Free Entry at Namsangol Hanok Village
Even without a Discover Seoul Pass entry to Namsangol Hanok Village is free, but there may be charges for any additional activities and experiences there.
That said, the Namsangol Hanok Village is a major attraction in Seoul and should not be missed by anyone. If you plan on hiking up to Namsan Tower, this is a good place to start the hike.
Seoul Since this attraction is free anyway, it works to do it outside of your Discovery Seoul Pass time unless you are clubbing it with other more expensive attractions. You can easily spend over 2 hours at this delightful place and hence you should also factor in for the fact that exploring this place is quite time-intensive.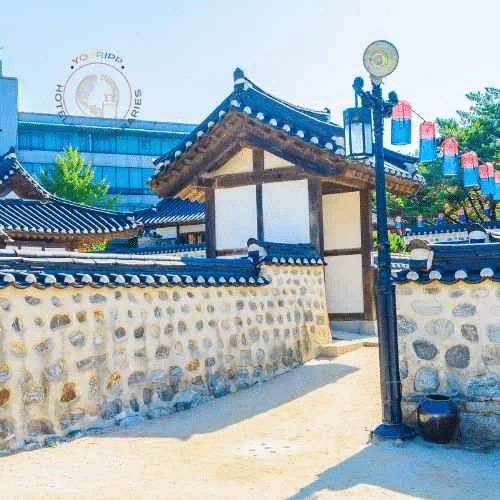 Free Entry at Yellow Balloon City Bus
Without the pass, the Yellow Balloon City Bus, a double-decker Seoul city tour bus costs between KRW 12,000 to KRW 15,000. These buses like the shuttle tours to DMZ often go through central Seoul and take you to almost all major royal palaces and traditional markets.
Since these are hop-on-hop-off style buses, they are both convenient and cost-effective.
Taking the traditional culture course of 1 hour and 50 minutes is worth it on your free access pass. It starts at Dongdaemun Design Plaza, where you can get your wrist band and then take your time hopping on and hopping off as you wish.
Free Entry at Deoksugung Palace
General admission at the Deoksugung Palace costs about KRW 1,000 per adult, though your pass gives you free access. If you love history and traditional Korean-style wooden buildings, this palace offers you many delights. But though the palace is worth visiting, its low entry fees mean that you can do it at cost, even without your Discover passes.
Free Entry at Runningman Ep1 Treasure Hunt
Seoul's Runningman Themed Activity Center offers a treasure hunt as part of the city's indoor attractions.
Adult tickets cost slightly over 13USD, a bit on the steep side.
If you are an avid follower of the Runningman television show (Korean), you'll love this attraction that takes you on a treasure hunt across the city (trying to solve puzzles and missions). The experience has great reviews online, especially from tourists.
If this sort of entertainment delights you, this attraction is worth covering under your Seoul pass.
Free Entry at Alive Museum
Adult tickets to Alive Museum cost about 9USD per adult if you do not have the passes that give you free entry to this attraction. Alive Museum is a unique experience that gives a brilliant and fun interactive art experience on the concept of being 'alive'.
If you love art, you'll love this museum and its innovative arts, using optical illusions, digital media and more.
Unless you are an art-loving tourist in Seoul, you can give this museum a pass when you are under your Discover Seoul Pass duration. Since the tickets are relatively expensive, if you do wish to check this museum out, it is best done under the pass's purview.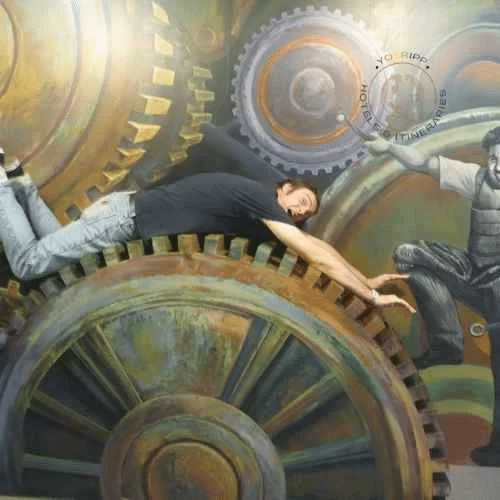 Free Entry at Leeum, Samsung Museum of Art Houses
Tickets to the Leeum, Samsung Museum of Art Houses cost about KRW 10,000 per adult. Since this is pretty steep and this attraction is unmissable, you can and should cover it under your free entry pass.
The Leeum, Samsung Museum of Art Houses showcase the architectural heritage of Korea. It also showcases the work of world-famous architects such as Jean Nouvel, Mario Botta and Rem Koolhaas, to name a few.
This attraction gets really high reviews on most traveller review sites and you should definitely avoid missing it, with or without the Discover Seoul free entry pass.
Free Entry at Seodaemun Prison
Seodaemun Prison, originally named Gyeongseong Prison, was first opened by Japan in 1908.
This prison housed Korea's top freedom-fighters, who played their parts in getting Korea liberated in 1945.
In 1998, the prison was opened to tourists and locals to celebrate the spirit of independence and to educate them on Korea's freedom struggles.
Entry to the Seodaemun Prison History Hall costs approximately KRW 3,000 if you do not have the passes that give you free entry.
Free Entry at Seolleung and Jeongneung Royal Tombs
Visiting the Seolleung and Jeongneung Royal Tombs is definitely one of the top things to do in Seoul. But since the entry fees are just KRW 1,000 per adult and because the tombs are open till 9PM, you should do one of two things.
1. Leave the tombs as a place to visit after you have worked through your Discover Seol pass duration, or 2. Cover these under the pass but later in the evenings when other major attractions are no longer open.
These tombs of kings and queens from the Joseon era were listed as a UNESCO world heritage site in 2009. They are centrally located in the town of Gangnam.
Free Entry at Yeonghwiwon Royal Tomb
The Yeonghwiwon and Sunginwon are tombs of princes and royal consorts in a royal burial ground meant for royals from the Joseon era.
The royal tomb obviously has historical significance but what draws tourists here are the green, peaceful surroundings.
The ticket price to see these tombs is just KRW 1,000 and hence it may not be the most effective use of your passes to cover these tombs under their purview, especially since strolling these gardens is also time-consuming and may eat up a lot of time off your DS pass.
Free Entry at Jongmyo Royal Shrine
Entry fees at Jongmyo Royal Shrine are KWR 1,000 unless you go for the Discover Seoul Pass (which offers free entry) or the combination ticket for KRW 10,000 (that gives you entry to 4 palaces and this one shrine). Standalone, visiting this shrine on your pass is not a value-for-money proposition.
Jongmyo has enshrined the entire lineage of Joseon era kings and queens. You can club this shrine with other attractions on your DS (Discover Seoul) pass to get the best value for money.
The shrine and its surrounds are both really beautiful and worth a visit on days when it is not crowded.
Free Entry at COEX Aquarium
COEX Aquarium is a family-friend attraction in Seoul that houses over 400,000 sea creatures, housed in 16 themed discovery zones.
Entry fees with the DS pass are 0, but without the pass are KWR 21,900 per adult and KWR 19,900 per child. The prices are indeed steep but the attraction really is that good too.
If you are travelling to Seoul with your family or are looking for something fun for the kids, choose to do this for free on your Discover Seoul pass. Pass holders also get a 10 per cent discount on items bought at the aquarium's shop.
Free Entry at Museum Kimchikan
Tickets to Museum Kimchikan cost just under 5USD per ticket but your pass will give you free access. This is truly a one-of-a-kind food museum (one of 11 in the world, selected by CNN) that must be visited by every traveller. You get a great insight into Korea's traditional and most popular dinner staple, fermented kimchi while you're at this museum.
You may club this with another pricey attraction if you want to get the most value out of you passes.
Free Services with Seoul Easy Travel Care
This is one important benefit of the Discover Seoul Passes. With these passes, you get the Seoul Easy Travel Care service membership for free during the duration period of the pass. The benefits of this in terms of medical, travel, business and airport services can be found here https://easytravelcare.co.kr/DSP-benefit
Free Entry at Seoul Zoo & Sky Lift
Your pass gets you three things for free: 1. Seoul Zoo admission ticket 2. One-way Sky Lift ticket and 3. Elephant Rail ticket. The exact same combination ticket for those three things costs approximately 22.5 USD, so you can clearly see that Seoul Zoo Sky Lift is the high-ticket item that makes your Seoul city pass worthwhile. All three of these attractions are worth visiting, especially if you are visiting Seoul for the first time.
Free Entry at Seoul City Tour Bus (Red Bus)
Your city sightseeing passes give you one free day aboard the Seoul City Tour buses, provided you choose one of 4 courses. Also known as Seoul Tiger Buses, these are hop-on-hop-off buses that take you through the city and give you audio guided tours (available in 12 languages) with an English tourist map.
A single day on these buses costs anywhere between 7.5 USD and 15.2 USD (depending on your course) without the discover passes. You can choose between A (downtown palaces), B (panorama course), C (around Gangnam city tours) and D (night course) and avail it for free with your pass.
Free Entry at SBA Seoul Animation Center
The SBA Seoul Animation Center is a must-visit attraction for you if you are travelling to Seoul with kids or as a family. This family attraction lets you meet your favourite cartoons and animations and is not just fun for kids but is equally so for adults.
Kids tickets to the Seoul Animation Center costs KRW 6,000 (while adults pay KRW 4,000). While this is really an attraction worth visiting, it is important to note that you pay full adult ticket prices for the Discover Seoul Passes since they have no reduced prices for kids. So if you choose to take this free attraction as your free access with your pass, you need to factor in overall value if you wish to make your passes worth the money you spend.
Free Entry at Seoul Battleship Park
Adult tickets to Seoul Battleship Park cost KRW 3,000 but it is a free entry for pass holders. The Seoul Battleship Park is the first marine-themed park in Seoul. Of course, the park features a ship that weighs about 1900 tons amongst other retired ships. The park holds high entertainment value for both kids and adults, and if you club it with other nearby attractions, it makes a good prospect to cover under your Discover Pass.
Free Entry at Simone Handbag Museum
If you love handbags, Seoul's Simone Handbag Museum holds truly exciting prospects for you. On display here are over 350 pieces of bags, some of which date as far back as the 16th century. The displays here have been carefully curated by staying on top of global auctions and hence have some amazing collector pieces too.
Without your Seoul pass, you will have to pay a KRW 5,000 entry fee, hence this attraction is a toss-up. If you truly love handbags, it pays to get this done within the duration of the Seoul pass.
Free Entry at Sealala
Except for weekends, your Discover Seoul Pass gives you free access to Sealala water park and sauna; a place that would otherwise cost you a whopping KRW 22,000 per person. Sealala Jjimjilbang is a public sauna where Seoul visitors can get the first-hand experience of Korea's bathhouse and sauna culture. Sealala is definitely worth a visit and also offers things like infrared radiation room, charcoal sauna, ice room and hot baths with traditional Korean medicines.
Considering the high ticket prices without the pass, these attractions must definitely be covered under your pass's free entry offer. Alternatively, you can look for independent Seoul sauna / bathhouse experiences like the ones below.
Free Entry at Uireung Royal Tomb
Another royal tomb from the Joseon era royal families is the Urieung Royal Tomb. It is also another historic UNESCO world heritage site. Since it is easily accessible from the city and close to other major attractions, it is a more popular place for visitors. The tomb is located at the foot of Cheonjangsan mountain.
Since the ticket price outside of your passes only cost KRW 1,000, you need to plan your itinerary properly to include this and still maximise the value of your passes.
Free Entry at Teseum Seoul
A normal ticket to Teseum and mirror maze costs just under 10 USD per adult, but entry is given for free if you have the DS passes. Teseum Seoul is a teddy bear themed park in Jongno-gu Seoul. This indoor attraction in Seoul has over 400 miniatures of Seoul's top attractions and of course teddies, lots and lots of teddies. If you are planning to explore Seoul with your kids, this attraction is a definite must-visit.
Free Entry at Trickeye Museum
Adult tickets to the Trickeye Museum cost about 20USD, while kids tickets cost USD25. But you get free access to this expensive attraction if you have a Discover Seoul Pass. Trickeye Museum is essentially an art museum that brings forward immersive experiences using AR technologies. There are a lot of cool activities and experiences here, especially things like the Ice Museum and Trick Museum's unreal VR activities.
Free Entry at Suwon IPark Museum
The usual entry fees for Suwon IPark are expensive, hence covering this (and nearby tourist attractions) before your card time limit expires makes a lot of sense in terms of value. The Suwon IPark Museum is essentially an art gallery located next to Suwon Hwaseong, a UNESCO world heritage site. If you love art, this museum is a delight in terms of cultural programs, modern & traditional exhibitions and more.
Free Entry at Football Faentasium
Tickets to the Football Fantasium are expensive (over 17 USD per person), so if you are a football fanatic, you might want to cover this one somewhere under the purview of your 24-hour, 48-hour, and 72-hour cards. The Football Faentasium is a football-themed park created by the Korean Football Association. You can learn about the history of football in Korea, and enjoy experience zones that use interactive IT fusion, conversion models, other activities and more.
Free Entry at Figure Museum W
Figure Museum W has tons and tons of exhibits filled with your favourite action hero characters. It is thus one of the major tourist attractions for locals as well as travellers alike. It is most definitely one of the top international attractions in Seoul, considering the global appeal of action hero figures. This Seoul Museum should be covered under your DS pass's free entry benefits since it is expensively priced otherwise.
Free Entry at HANBOKNAM
Renting a hanbok and enjoying the entire experience of wearing one, getting traditionally styled and photographed, costs anywhere between KRW 10,000 to KRW 20,000 per hour (depending on the hanbok style). But you get this experience for free for an hour with your Discover pass. And indeed, this is the ultimate experience to have while you're in Seoul.
Other Discount Attractions, Franchise Tourist Attractions & More
The Discover Seoul Pass Official Website lists several other tourist sites and attractions too. You can enjoy significant discounts on entry fees or even on purchases with your DS discount pass, albeit during your pass validity duration. You can visit the DS website or talk to a Discover Seoul Pass Concierge or get the info from the Myeong-Dong Tourist Information Center to know more.
Are Discover Seoul Passes Worth It?
Discover Seoul Passes also come with interesting offers from time to time and those are worth watching out for as well. Such as the Discover Seoul Pass Gold Edition that packs phenomenal value over and above the attractions already under the umbrella of the normal passes. From time to time, the DS pass also comes up with limited edition offers such as the Discover Seoul Pass BTS Edition, an absolute delight for BTS fans. But no matter if you hold the normal pass or the gold edition, the question remains, is the Discover Seoul Pass worth it?
If you find yourself wondering if a Discover Seoul Pass is worth the money you pay for it, you're not alone. The Discover Seoul passes are definitely worth it and they do save you a lot of money if you are a serious traveller who has planned your itinerary well in advance.
To put it simply, if you visit places in an unplanned manner, you may end up visiting all low-ticket places and not even recoup the money you spend on the pass. Let me give you an example: if you visit planes like the numerous palaces in Seoul that have entrance fees of KRW 5,000 and under along with a shrine or two or even the Seodaemun Prison, let's face it head-on, a Discover pass isn't worth it. Going to these places just normally, without a pass, still works out cheaper at the end of the day.
But if you plan your day to include all attractions in Seoul that have expensive entrance fees, you end up saving a ton of money. To put things in perspective, if you visit just two of the high-ticket museums or themes parks (the ones that cost around KRW 20,000 per person), you'll have already managed to save money on top of the Discover Seoul Pass costs.
Here are 3 sample itineraries that make the Discover Seoul Passes a worthwhile purchase for you to save money on sightseeing in Seoul. With these itineraries, we try to cover the KRW 70,000 that you normally pay for a 3-day pass with a one-day sightseeing itinerary. Once you get the hang of the high-ticket items that help you recoup the pass fees, you can then spread these attractions out over a 2-day or 3-day period to ensure that you can have a slightly more relaxed trip (while still saving money).
Itinerary 1: Maximize Your Discover Seoul Pass in Just 1 Day.
Explore the Gangnam-Namshil area in 1 day. Visit COEX Aquarium (KRW 21,900), Lotte World (KRW 36,000, and the Han River Cruise (KRW 20,000) in one day. The actual cost is KRW 77,900 and you've already covered the KRW 70,000 cost of the 3-day DSP.
Itinerary 2: Maximize Your Discover Seoul Pass in Just 1 Day.
Explore Jongno-gu and nearby areas. Cover Alive Museum (KRW 4,000 with the dynamic maze), Museum Kimchikan (KRW 3,000), Running Man Experience (KRW 16,000), and the hanbok experience at Hanboknam (KRW 20,000 depending on the hanbok chosen). If you have more time, you can cover Seodaemun Prison History Hall (KRW 3,000), or Changgyeonggung (KRW 3,000), Gyeongbokgung (KRW 3,000) or Changdeokgung (KRW 3,000) Palaces. Even if you cover the 4 things mentioned first, you still recoup your 1-day DSP fees.
Itinerary 3: Maximize Your Discover Seoul Pass in Just 1 Day.
Explore central Seoul in 1 day. Take the Yellow Balloon Bus tour (KRW 2,000) for sure and then include one, two or all of the following (depending on how leisurely you take your sightseeing to be). Visit the SBA Seoul Animation Center (KRW 5000), Namsangol Hanok Village (Free Entry), N Seoul Tower (KRW 16,000), Deoksugung Palace (KRW 10,000) and Teseum Seoul (between 10,000 to 20,000 KRW depending on whether you also visit the mirror maze, etc). This way, despite including some of the cheaper Seoul attractions, including the free entry at Namsangol Hanok Village) you still get in attractions that exceed your 1-day DSP price of KRW 40,000.
Below are two additional itineraries curated by BeMarieKorea
BeMarieKorea's Fast-Paced 1-Day Itinerary
In your 1-day, you can try to cover the following in the given sequence. Visit the website for exact time-durations to help you plan better.
Start off at Gyeongbokgung Palace. Once you're done checking the palace out, take a pick between the Alive Museum and the Running Man experience (depending on your taste). Then take the subway and make your way to the Leeum Samsung Museum of Art. Then take your hop-on-hop-off bus and make your way to N Seoul Tower in Namsan. After you're done experiencing the tower, enjoy your experience of wearing the traditional hanbok. In the evening, make your way to Gangnam and either visit the COEX Aquarium or unwind at Sealala. Sealala also offers you the option to spend the night there, in case you do not have pre-existing hotel bookings in Seoul.
According to BeMarieKorea, you end up saving over KRW 60,000 on top of your DSP if you follow her itinerary. Even if you do not cover all the places mentioned above, just visiting Namsan Tower, getting the Hanbok Experience at Namsan Tower, taking your hop-on-hop-off ride and visit either of the two museums (Alive Museum or Leeum Art Museum), gets you over KRW 40,000 in value!
BeMarieKorea's Unique-Places 1-Day Itinerary
Start off your day by enjoying the Alive Museum and the Running Man Experience. Dress up in a traditional hanbok at the Bukchon Hanok Village thereafter. Post lunch, head over to Gangnam and visit COEX Aquarium and SMTOWN Museum. Then head over to the Figure W Museum that will easily take up about 1.5 to 2 hours of your time. Take the night tour of Seoul with your hop-on-hop-off bus pass by embarking on the 90-minute tour at Gwanghwamun Square. End your day at Sealala. The first 12 hours here are free on your pass, but if you intend to stay longer or spend the night here, you'll have to pay extra.
This itinerary maximises your savings on the DSP; you end up saving over KRW 1,00,000!
Tips to Maximize the Savings from Your Discover Seoul Pass
Here are some tips to maximise the value you get out of your DS passes:
1. Make sure you have an itinerary to work through. Having an itinerary also helps you keep track of the open and close timings for the attractions you are aiming to visit. Your itinerary also saves you on commute time since you can plan to visit all attractions that are near each other on one particular day.
2. Get to your first attraction at least 10 minutes before it opens, so that you're in without delay when it doesn't. When you have a DS pass, you need to make the most of your time duration for sure.
3. Ensure that you've downloaded the Discover Seoul Pass App. It is the best way to keep track of your time and to even book extras like your AREX tickets or your Seoul Bike vouchers.
4. Just double up your DS pass as a T-money transit card or transport card by topping it up with Korean Won. This way, you do not have to buy a separate T-Money card.
5. Your DS pass lasts for the duration of 24, 48 or 72 hours after activation. The best way to use this is to either activate the pass the night before you intend to use it or activate it early on the morning that you're heading out. Because realistically, even though your pass may be for 24, 48 or 72 hours, it is actually 12, 24 and 36 hours when you take into account that most attractions are closed at night and you as a tourist has got to sleep (even if you really don't want to).
6. The DS Pass gives you access to a temporary sim card during your pass duration. Be sure to avail this offer. Though temporary sim cards are not expensive in Korea (and cost around KRW 5,000 or so), why not take it for free thanks to your pass.
7. Check the weather in advance so that you can get the most out of the outdoor activities you plan to do on the pass.
8. Since the pass activates upon first use, you should also work out whether you need to use your AREX voucher immediately upon landing at the airport or if you could use it at the end of your trip, to get back. You only get a one-way voucher and you need to pay for the second trip.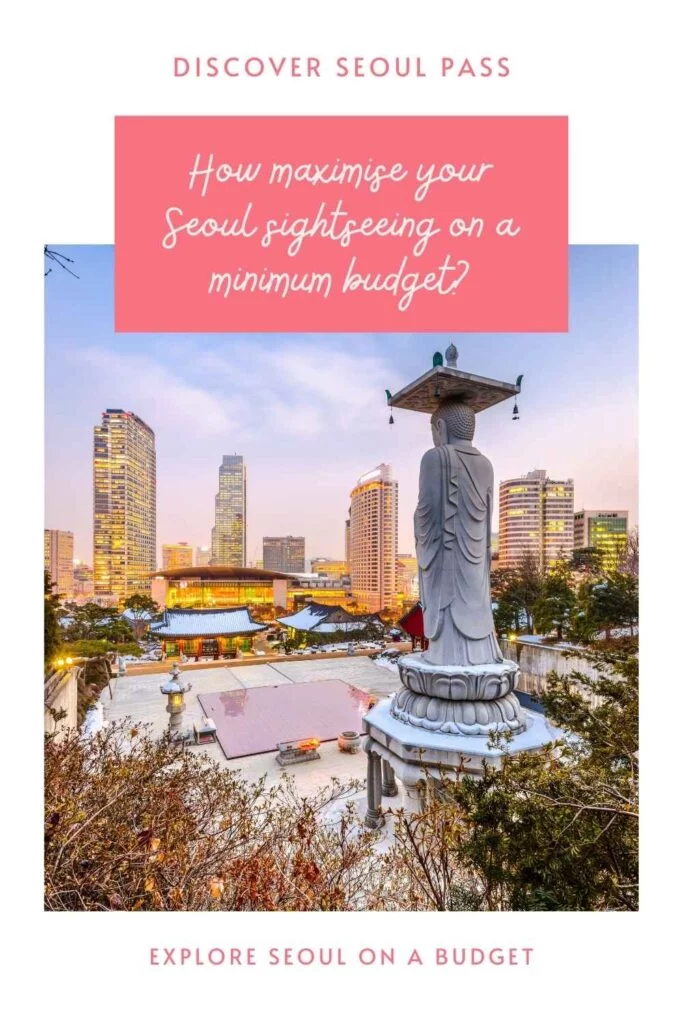 Where to Buy a Discover Seoul Pass?
To get your hands on a Discover Seoul Pass, you can make an offline purchase at outlets such as those at the airport and Seoul Station. You can also make an online purchase and collect your physical passes at Incheon airport, Gimpo airport or Myeong-dong Tourist Information Center (at least 4 days before you intend to use the passes).
You can also make an online purchase and pick up your pass at the ICN Airport Terminal at Incheon airport (same day pick up). Alternatively, at least two days before you intend to use the passes, you can pick up your passes at several external pickup outlets in Seoul and Incheon. You can find more information on online and offline purchases (and pick up points) on the Discover Seoul Pass Official Website.
What are The Disadvantages of Buying a Discover Seoul Pass?
Though the Discover Seoul Pass does help you make a ton of savings when you visit Seoul, it does leave you open to at least one big disadvantage.
One of the biggest disadvantages of the DSP is that you are bound to an itinerary (if you wish to make those savings). Unfortunately, this also means that you have a packed schedule and you find yourself rushing most of the time. In other words, if you won't have the freedom to have a relaxing coffee at a quaint cafe or enjoy the beauty of the Han River just a few minutes longer! The Discover Seoul Pass and the plethora of sightseeing options it covers, leaves no room for other tours you might want to take if you have a short time in Seoul, such as a street food tour of Gwangjang market for example.
If you're looking for hotels in Seoul, find the best ones by clicking here.
This is 7000+ words informative post that has been well researched and well compiled, simply to be of value to you and help you in your research before you visit Seoul.
The post also contains a few affiliate links. Think of this as a reward for our hard work. While you're under no obligation to make any purchases, if you do make purchases using our links, you can get the same products at no additional cost, while we make small commissions. So we'd be oh so grateful.